Posted by AllieB on September 9, 2010
I have never heard of livability.com, a web site that claims to "discover America's best places to live," but it is clearly run by a bunch of dillholes who don't know anything about anything.
In a recent article, Top 10 College Towns: Great Places for School and Life After Graduation, they ranked cities based on the following:
College is about more than getting a degree, it's about establishing a life. That's why this list isn't a ranking of colleges, but rather a ranking of great cities that are home to some of the nation's best colleges and universities.
Explain to me, then, why on earth they have listed Athens, Georgia as #2 and GAINESVILLE, FLORIDA as #1. WTF??
The description of Athens is totally on point:
Don't be fooled by Athens' southern charm. Underneath a genteel exterior lies the rockin' city that spawned such legendary rock bands as R.E.M, the B-52's and Widespread Panic, thanks in part to Athens' role as home to theUniversity of Georgia. Students and residents alike enjoy a downtown area boasting an eclectic mix of independently owned retail stores, restaurants and coffeehouses. At night, Athens' thriving music scene comes alive at venues like the Caledonia Lounge and 40 Watt Club.
When I read the description of Gainesville, the only parts that stood out to me were the phrases "warm weather" and "swamp." Neat. I SO want to go to there.*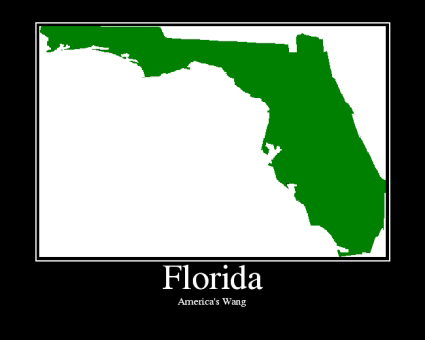 *I actually think most of Florida is great,  it's really only Gainesville that I do not prefer.
To add insult to injury, it just so happens that Rev. Terry Jones, the mastermind behind the plan to publicly burn the Quran on 9/11, resides in Gainesville. How nice to have such an admirable man as your city's spokesperson.  (I will say, if this guy goes thru with this abhorrent act, I will not hold Gainesville responsible – it's terrifying that people like him exist.)
Note to livability: you might wanna reassess.
4 Responses to "I'm sorry, what?"