Posted by AllieB on October 7, 2010
Fall has arrived, and everyone is talking about various things they need. Sister needs velvet shorts. Allison needs a one-shoulder Alexander Wang dress that barely makes sense (but I adore it, too).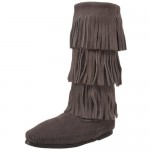 Hilary needed fringe boots  (I need those as well, but in black). And I also think I might need a pair of sequined shorts.
So far, my one big purchase for the fall has been my new J Brand Lovestory jeans – and I know, they've been around forever, duh Allie, but these are awesomer than the average pair because they are a lightweight material thus more comfortable, and, IMO, more flattering. Seriously, go try some on – your caboose will have never looked better.
In addition to these obvious life necessities, I am in need of some other items as well:
A waterproof cover for my smart phone device. I got a brand new cell piece back in August, and after only two days in my possession my omnipresent water bottle leaked in my purse during a work breakfast at J. Christopher's (overrated), and the phone was saturated. Devastated, I hastily disassembled it and google'd how to best handle the situation. I submerged the phone in rice for two days, and voilà! It turned on and worked fine. But then the exact same thing happened last Friday while I enjoyed an innocent happy hour at Bluepoint with my parents. (I highly recommend the Friday happy hours at Bluepointe – they have a wide selection of liquor drinks and wines for $5 and then a substantial menu of small plates for $7 and under.) Needless to say, I wasn't so lucky the second time, and I've been phoneless for six days. I barely know any of my friends anymore. I've resorted to landlines and smoke signals – it sucks.
A yacht like the one my nearest and dearest, Amy, cruised the Adriatic in.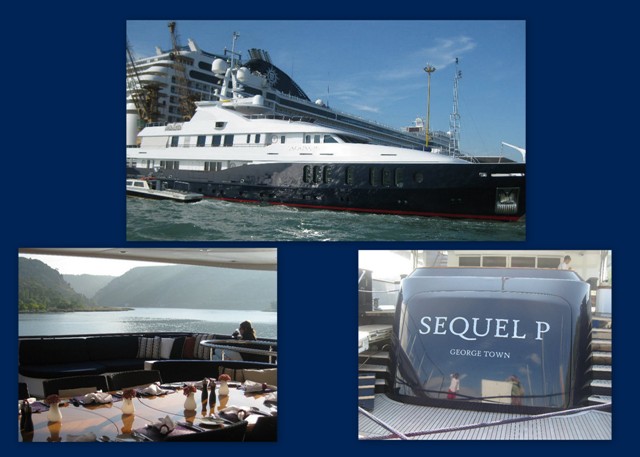 Rachel: Pam! Oh God okay, just imagine this, "The Pam."

Mr. Bowmont: I don't think she'd like that.

Rachel: Okay, uh-uh imagine this, "The Mr. Bowmont."

Mr. Bowmont: I don't think so dear.

Rachel: Okay look, let me paint you a little picture. All right, you are settin' sail up the Hudson! You've got the wind in your h – aaaarms…
3 Responses to "Wishlist: Things I need"
October 7, 2010 at 10:47 am

You get back to nature! You can go fishin'! You can… oh! You can get one of those little hats, and have people call you, "Captain," and then when you're old, "Cappy."

October 7, 2010 at 10:52 am

this post speaks volumes to me. Pal's dress makes no sense, but it is FAB! the fringe boots – totally typical of both you and stinky. the smoke signals made it to p'tree mem; we shot some back – hope you saw them. and i too, want my very own mr. bowmont!

October 7, 2010 at 11:21 am

Hilary's taste in footwear has improved drastically. It's a shame we don't wear the same size and cannot share….

thank goodness for smoke signals and incidental drive-bys! PS – don't think I didn't see that Starbucks cup, A…