Tis the season for holiday gluttony. And, if you're like me, maybe a little bit of sloth. Well, if you're like how I used to be…more on that in a bit. Hope everyone had a delightful TGivs. I stayed in the Tri-State area, hung out with family, shopped, and went to the opera. It was quite a night: we had dinner at La Grenouille beforehand, then saw Un Ballo in Mascheraat Lincoln Center – here, I'll break it down for you with a little schizophrenic Q & A:
Did you enjoy the opera?

I don't know.

Can you provide a plot summary or quick synopsis?

There was love, infidelity, death, some sneakiness…and lots of masks.

Ah. Care to enlighten us further?

I'm sure I would if I could.

Did you wear a long red gown and white gloves and prettily cry a single tear at the end like Julia Roberts in Pretty Woman?

Yes, no, and of course not.

Well, can you tell us how dinner was?

I can! Dinner was amazing. La Grenouille has an excellent prix fixe pre-theater dinner menu – I had the duck confit served with tuscan white beans to start, and for my main I had the beef medallion in a peppercorn sauce served with mashed potatoes. I'd had my fill of starches by this point, but the meat was cooked to perfection. We had a 2005 Bordeaux to accompany the meal, and it was, overall, just excellent. Sidebar: I went vegan awhile back and it's going great.

And really nothing else to add about the opera?

Really, nothing else. Oh, maybe – there are screens mounted on the seats in front of you so you can follow along with what's being sung – should your hair ACCIDENTALLY fall back over your own chair, say while you're taking a quick nap or similar, thus blocking the words for the person sitting behind you, said person could possibly overreact resulting in something of a disturbance/tussle. Just FYI.

Thanks for that.

My pleasure.
So…dinner was great!
I was sad not to be in Atlanta, but I wasn't even invited to come home – my parents weren't in town to host us, they were here instead.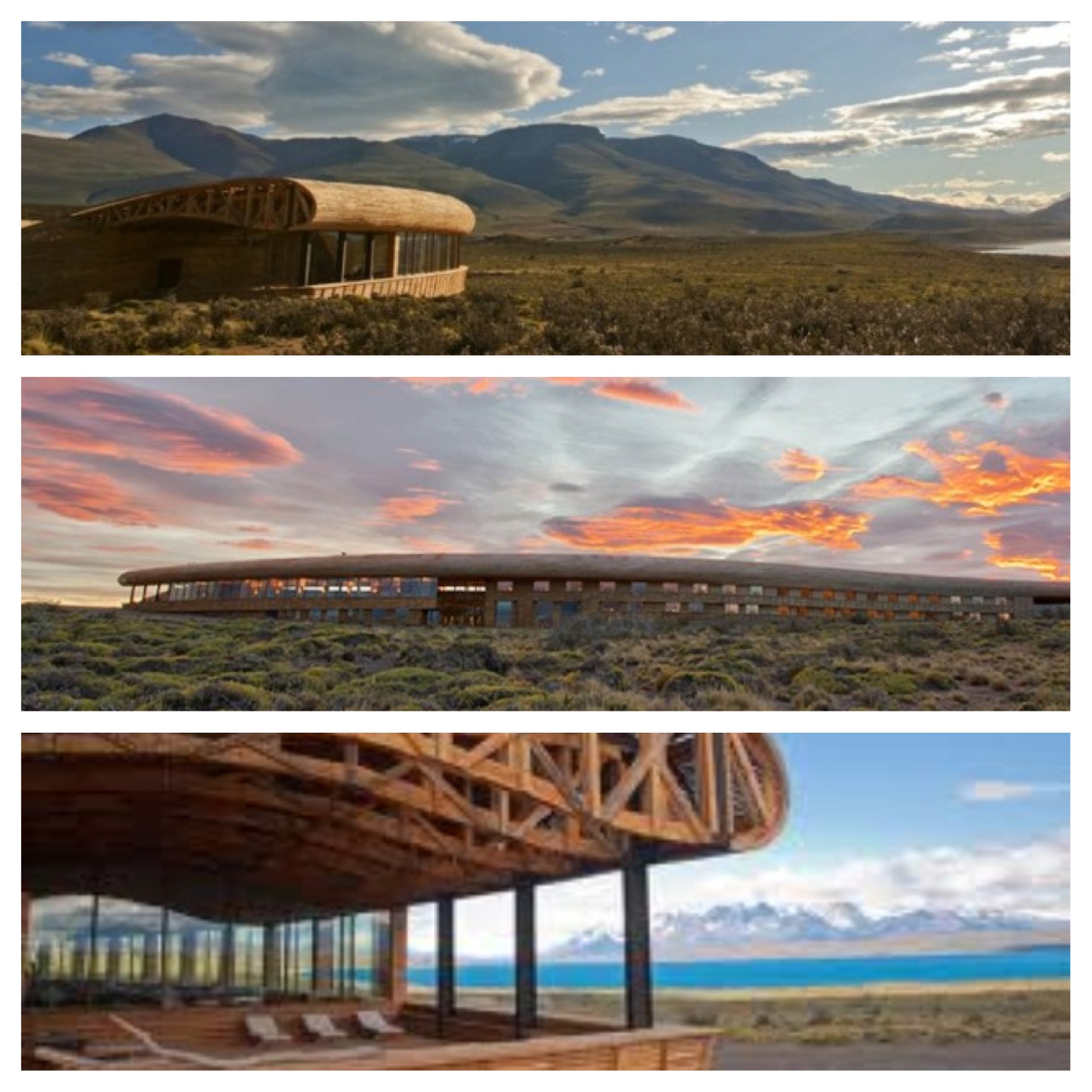 Tierra Patagonia in Patagonia. I would very much like to go to there.
And I don't hold it against them at all: coolest hotel ever in a faraway & not oft-traveled country > cooking for me. We'll make up for it at CHRISTMAS!!
Noteworthy mention: my mom booked the trip through Ansley Thomas at Smart Flyer, and I know she was very happy with the planning process and the trip itself. Yeah, this place looks alright.
So, I know you're dying to know what I was referring to re: no longer being sloth-like, and here it is: I registered to run the LA Marathon on March 17, 2013. I've always said I'd do one before I turned 30, and those days are getting REAL numbered, so carpe diem and all that. I think it will make me feel good to cross something so substantial, something I've been talking about for so long, off my bucket list. I'm setting up a series of checks and balances to ensure that I don't flake: the $165 registration helps; the airfare to get out there won't hurt; and I think I'm going to raise money, too, the designated charity TBD. Also, if you're reading this then you therefore know about it, so you can make it your life's mission to hold me accountable. Before I began my training the farthest I'd run was the 6.2 mile Peachtree Road Race, and I spent most of the time availing myself to the refreshments offered along the course, which included Krispy Kreme donuts and beer. That was probably less "run" and more "lopsided walk due to persistent indigestion." In spite of all of this, I am optimistic and excited: I have a training schedule that I compiled from various reliable online sources, and I'm going to join one of those running clubs. Tis the season for people to meet Red Face Allie.
After a rather unpleasant morning yog earlier this week, I am anticipating some real issues with the cold weather + outdoor runs. I've got a 20 miler in February that is going to be borderline impossible in the best of conditions, and I need to be prepared for the absolute worst. So, I did some research for a face mask of sorts because my nose is the only part of epidermis for which I do not have proper covering…suffice it to say, I've not made much progress. (These are all results found on Amazon when I searched "cold weather facemask") 

From left: nope; absolutely not; could be funny…but, no.
Solution: unknown. I'll keep you abreast. ABREAST.
Who says we can only give thanks one day/year?! No one, come to think of it, which is good because here I go:
1. I had my first celeb sighting!!! I was in the West Village with Mary Cath and Kate, and they can attest that those three exclamation points do my reaction no justice…I kind of freaked out…

Victor Garber. He's in a lot of stuff!!! Argo, First Wives Club, Titanic, ALIAS…totally legit.

2. Green Chile Mac & Cheese at Good Restaurant. Holy YES PLEASE. I dined here the other evening with Laura and Lucy, and, although there were three of us working on it, we didn't come close to finishing…I was contemplating how I might pack it up to go and carry it around in my clutch for the rest of the evening, when the waiter – who, I'd like to add, had been jumping the gun on our dining experience ALL evening – swooped in and took it away. I guess I thought I'd reconciled the incident, but given the amount I've thought about it since…clearly not. We have no choice but to return.

3. Hand sanitizer and other helpful anti-sick tricks. I end up next to Patient Zero for the next avian/swine flu on the subway at least 3x/week. When I inevitably find myself next to Snotty McHackUpALung, I like to daintily fake sneeze* into the crook of my elbow in hopes they will follow my example next time instead of sneezing in someone's ear. (It was my ear. A GUY SNEEZED IN MY EAR.) I also got a flu shot and I take my Juice Plus every day.

*Obviously it's a fake sneeze – my real sneeze would take out an entire subway car of people. I do not ACHOO in confined spaces.

4. My "around the city" NYC pics. This will never get old – I'm sure you feel the same way.

Christmas-tree lined sidewalks. This is my new favorite thing, and they smell SO good – much better than garbage.

My guy at the Starbucks in the bottom of my office building calls me Atlanta. At first he said Hotlanta (right????), but the other baristas thought that meant make my drink extra hot…so now it's just Atlanta. It's my daily caffeine and hometown fix.

5. ExACTly.
Go forth and prosper; be kind and rewind; aim to please; hold the door open for someone; tip an extra 10%. Tis the season to not be a jerk.
GoooooooOOOOOOOOOOOOOOOOOOOOOOOOO DAWGS!!!!