Posted by AllieB on April 25, 2011
OMIGOSH Kate is getting married on FRIDAY. I am setting my alarm for 4 AM. I'm going to pre-purchase mini scones from Starbucks and have lots of English Breakfast Tea on hand and it's going to be a wonderful time.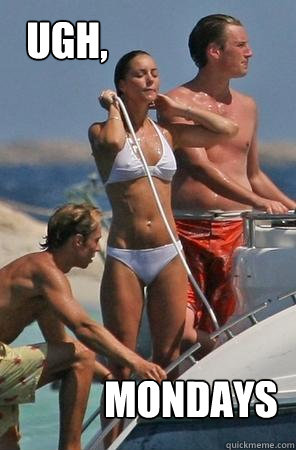 Source – I hope they still do this blog post-wedding…
In a totally unexpected turn of events, I managed to stick to my Lent for the duration – trust me, I'm more surprised than anyone. For 40 days I abstained from both ravioli and hoegaarden…the mind reels. Dinner tonight will be portobello ravioli from Trader Joe's, and if anyone would like to go to Treehouse this week, I will join you and indulge in a $5.50, 180 calorie hoegaarden.
Well, Kate might be marrying the future King of England on Friday, but I have my Ten Year High School Reunion. Allie: 1, Kate: 0. I was thinking about making up some kind of outlandish story about what I've been up to over the last decade – for my own entertainment more than anything else, but then I realized that I am on Facebook and have this blog and am still very close with most of my high school pals, so it's really no secret what I've been up to…plus, I'm not actually boring and have plenty to talk about…it'll be fine. Maybe even fun.
Oh.My.Goodness. You don't need sound, but you do need to watch (credit: Dinka)
Best week ever, indeed.
3 Responses to "Best Week Ever"
April 25, 2011 at 2:47 pm

Don't call me, I'll call you. Otherwise I have a feeling my tele (brits say tele) will be ringing at 4am.

April 25, 2011 at 2:58 pm

I'm definitely DVR'ing it (I can't wait up that early).