Posted by AllieB on April 29, 2011
And more.
I don't even know where to start. It was perfect!! Pal, you mentioned that my…interest…in Princess Catherine was borderline SWF, and, after this morning, I have absolutely no defense. She was stunning. And so breezy! She had this huge grin on her face the whole time, and her little wave was just adorable – I was sitting on my couch, grinning like an idiot because her glee was so infectious. Per Buff's observation, I would really like a program because the music and scripture were both especially good, and I would like to inquire as to whether or not the Royal Boys Choir is available for hire/will travel overseas.
I would get married in what Pippa's wearing, even. I can't even stand how perfect they both look! I need to pull up my thesaurus for "perfect." I can't decide if I want to dissect the four hours of television I watched play-by-play, or just keep rambling on about how perfect it was. I'll do some more pics.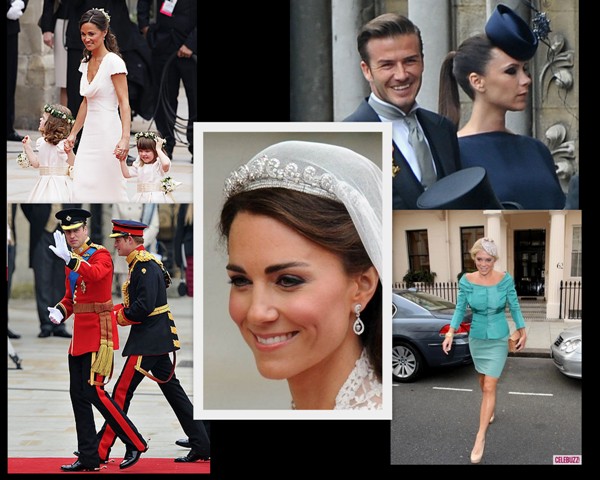 Clockwise from top left:
Pippa with flower girls – gorg!
Posh & Becks – breathtaking!
The Head Harry Huntress, Chelsy Davey – stunning!
Princes William & Harry – I really do love a man in uniform…
Like something out of a fairy tale….sigh
I think I'll call it a day – I think after I have time to process and decompress I'll do a better job with my words… Tell you what, getting married really takes it out of you. A glass of champagne sounds nice.
Happy Wedding Weekend to Charlotte & Brooks!!! I wish I could be there…XOXO
12 Responses to "It was everything I'd hoped it would be…"