Posted by AllieB on September 8, 2011
I've said it once and I'll say it again: please stop talking/tweeting/dancing/any other gerund you can think of:
Been getting lots of questions about this alleged breast reduction…not to worry! I LOVE MY BOOBIES!!!! They aren't going anywhere!!!
One guess – uno – as to who the culprit is behind this gem. J SIMPS! I am, admittedly, very excited about her wedding. Does anyone know when that is? Better yet, is anyone going? If you are, I would like to work out some sort of deal giving me access to all of your media. I will pay you zero dollars for exclusive rights – very lucrative, very fair; get back to me.
I'm having some issues of the interior design ilk. My new abode is absorbing all of my furniture so it seems quite empty. I do not prefer clutter, but I do want it to seem…lived in. I think the window treatments I've been eyeing will help, and I have some ideas pertaining to wall decor…I was discussing this with my neighbor last evening, and the following conversation ensued:
Allie: My apartment is eating my furniture.

Kara: You know what you need? A plant.

Allie: Yes, but then I'd have a plant.
Do people have plants? It seems like a turn towards Catville, and I am not going to Catville. Pass. If I bring any living organism into my home, it will be a PUPPY. Here are some ideas I like: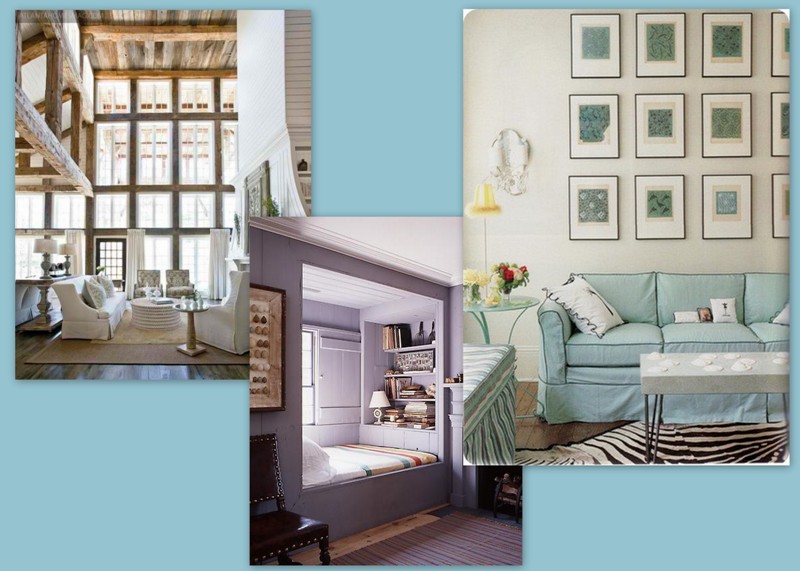 From left:
-lofty aspirations (wordplay)
-I will, one day, have a book nook
-this is somewhat plausible, save for my laziness
Credit: PINTEREST.
On notice: Souper Jenny. You know what you did – $7 salads and sammies? For shame. It's not so much the amount as the fact that, for the past two years, every time you return from your month long vacation (don't even get me started on that nonsense – this isn't France!), you jack up your prices by a buck. I don't like it. Henceforth, the only time I will deign to dine in your restaurant is on Thursday nights when there are grilled cheeses. I think it's time to serve that one with prosciutto/arugula/goat cheese on an Israeli bagel.
Baxter, out. TGIT.
3 Responses to "Home is where my stuff is"
September 9, 2011 at 11:16 am

It's a Mulberry Bush. You know, cause the bar's on Mulberry Street.

September 12, 2011 at 1:36 pm

being carrie (HE BROUGHT A PLANT INTO MY APT???) or miranda (the lady who should have just had cats, sorry brady hobbs)…

tough decision. i'll be bringing by your ficus later…

September 10, 2011 at 1:29 pm

Love the Souper Jenny commentary. I couldn't agree more. This is America sweets. We don't get the luxury of taking month long vacations nor should we pay for it when you jack up your prices. Oh, and accept credit cards, would ya?