Posted by AllieB on May 22, 2014
I can think of nothing except the upcoming long weekend, so today's post is all about travel and vacation and activities for when you travel on vacation.
Memorial Day Weekend is the unofficial start of summer, and, to me, summer means baseball games and hanging out by water – be it a pool, the beach, or the murky, toxic Hudson River – and, of course, having drinks outside. Much like the ladies of Sex and the City and their Cosmopolitan, I, too, would like a Signature Cocktail. People will be at a bar ordering drinks and ask, "What does Allie always get that looks so good? Oh! A spicy margarita – I'll have one of those" and it's almost like I'm doing a good deed or something. If you're looking to upgrade from your Bud Light Lime, please refer to this fun interactive drink calculator on New York Times: What Are You Drinking? (Credit: JVB)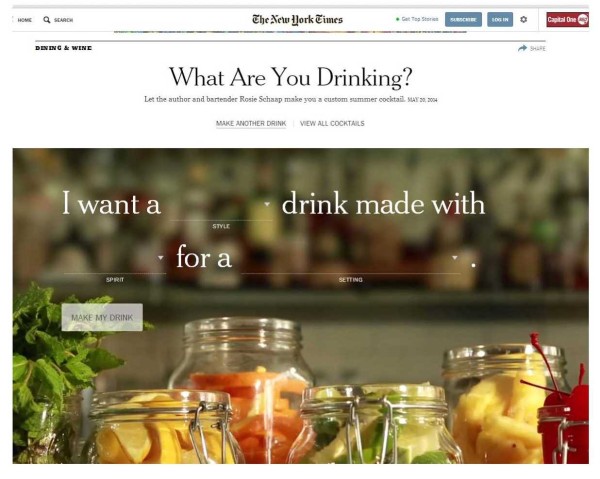 I got margarita. Duh
This week in Really?!?
Malaysia Airlines' new ad campaign is apparently celebrating their knack for ferrying their passengers off to places where no one can find them….Really, Malaysia Airlines? Really?!?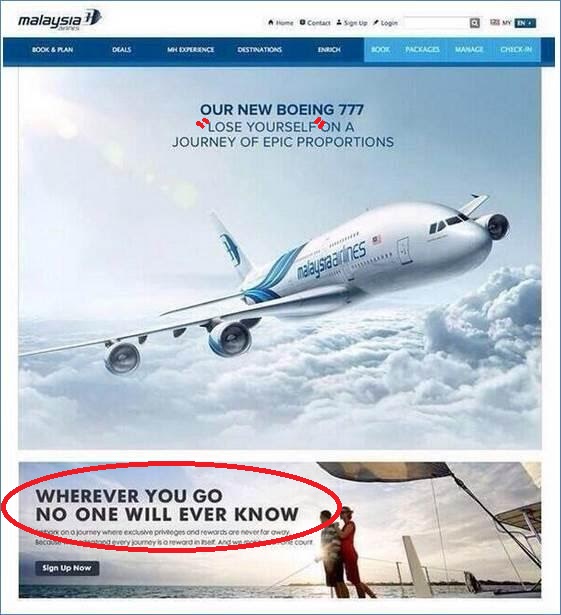 What I want to know is who looked at this and said, "That is not at all inappropriate. Approved!"
That's what's up:
– 38 People Who Will Make You Feel Better About Your Life Choices – wow.
– I'm calling it now – this is the book of the summer: You Should Have Known by Jean Hanff Korelitz. PLEASE read so we can discuss. It's a literary mystery featuring a psychiatrist who is publishing book entitled "You Should Have Known" basically telling women who are in bad relationships that their partners had been exhibiting signs of clear and present danger all along, and they should have seen it coming. I think you can see where this is going….
– I do not understand Reddit if someone could please explain
– I traded out my office desk chair for a Body Ball this week…BOLO for my 6-pack.
– In my last post, You're Doing It Wrong, I provided some very simple do's and don'ts for social media behavior. It's clear to me that some of you did not read it closely, if at all, so I will say it again: you cannot punctuate hashtags. If you really want to have a break  between words within same tag, then you may use the underscore (_) aka the "low dash." Anything else will mess it up and then you look dumb. I had an email address once, back in 9th grade: compuchick_alb@hotmail.com. Looking back I'm a little upset – that's pretty racy?? I clearly had no concern of internet pervs. My kid's email is going to be oldandugly@gmail.com.
– I realized last week that I had no plans for Memorial Day, and it turns out that my nearest and dearest A and K didn't have plans for Memorial Day, so we decided to go to…PALM BEACH! Sun, pools and beaches, frozen bevs, cute and arrogant preppy boys – it's going to be awesome. I'll warn you in advance, I will likely break many of the rules I mandated in the aforementioned post, and A doesn't adhere to any rules of social media – mine or otherwise – so just prepare yourselves for the inevitable onslaught.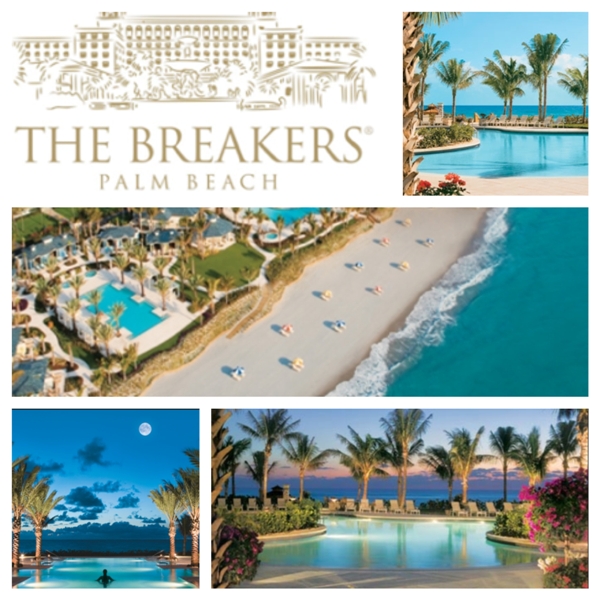 A & K – ARE YOU READY
 In summary: summery cocktails = good; airlines that lose people = bad; Reddit = ???? Happy Memorial Day!
4 Responses to "What are you drinking?"
May 22, 2014 at 3:58 pm

Please provide an update as to the status of your sixer each week. Granted, you always have a sixer so this may be a moo point…so maybe provide an update on what the effect would be on the average nonsixer.

May 23, 2014 at 1:03 am

You're coming to visit?!?

May 23, 2014 at 9:46 am

looks like I'll be riding the Tequila Highball (lotta tequila + squirt of lime + smidge of soda) train all MDW! sorry in advance for being awesome or maybe crying.