Posted by AllieB on February 2, 2012
Australian accents are hot. I don't care if it's a girl or guy, if they're cute or not so much – anyone with an Aussie twang is at least a 6 on my scale. No, a 5…but that's not a bad place to be from the get go. I had the pleasure of chatting with two males from Oz last night, which, obviously, is what spurned this philosophical waxing today. These two gents hailed from Walla Walla (or maybe not that exactly – they were very hard to understand…Australians mumble a lot??) and happened to be twin brothers. Oh my. Twin brothers from Australia…and did I mention they were 6'2″ with curly brown hair and big green eyes?  Our interaction was short-lived, and we parted ways before I could marry one or both invite myself along on their worldwide trek, but the interaction brought back some very fond memories…. I couldn't help but reminisce on my own six month sojourn to the Land Down Under back in 2k4.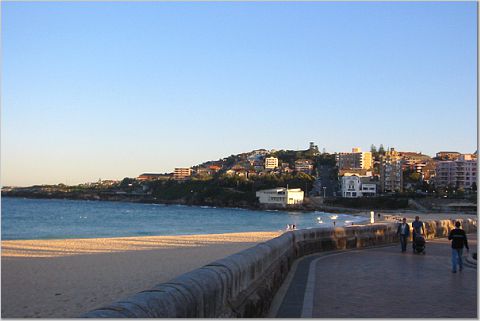 I lived here in Coogee Beach outside of Sydney…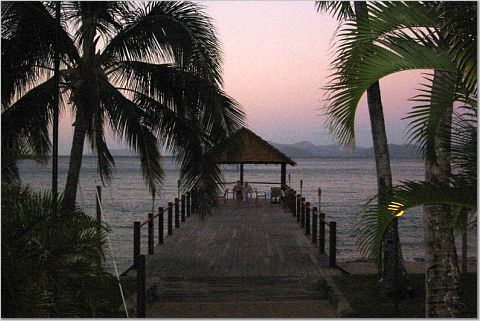 And hung out at places like this in the Whitsunday Islands…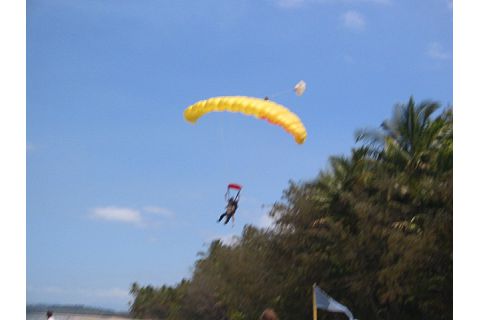 I even went skydiving!
Skydiving was definitely one of the coolest things I've ever done. It was over the Great Barrier Reef and one of the world's only beach landings. I saw all kinds of craziness on the way down: sharks, hundred-year-old sea turtles, my life flashing before my eyes….I watched the film a few years back. My suggestion to you re: skydiving videos is as follows: don't do it. Trust me, being filmed by the man strapped to your back with a camera held about 6 inches away from your face whilst free falling from 14,000 feet is no one's best look. Plus, when you're jumping out of an airplane, you might find yourself inclined to say things you would not otherwise say…which will be captured forever on this video. I'm not sure what a good alternative would be – maybe have a third person jump at the same time and film you/the scenery from afar/a more flattering angle? Regardless, my skydiving experience is one that I will cherish forever and share with no one….and I really need to find that videotape.
One of the best things about Australia is the way they do breakfast. In theory it's the same as the US: eggs, bacon, toast…but in practice it is ever so much more. The bacon is the kicker – over there they serve up these thick slices of juicy meat, not greasy, grainy skinny little strips like here. I understand that some people are perfectly fond of that kind of bacon – me, I love all bacon – but the Australian take on breakfast pork is just better. My bowl of maple and brown sugar oatmeal suddenly seems woefully inadequate…
Sooo, that rodent Punxsatawny Phil DID see his shadow therefore we can look forward to six more weeks of winter. Well, KMA, Phil – Atlanta begs to differ. I hope I didn't just jinx us to a freak March snowstorm…knock on wood or something.
UGA had a badass signing day yesterday, and I don't know if they're even counting this girl, Anna Watson, who is real and not photoshopped and could obviously give a brick wall a run for its money. WTF?!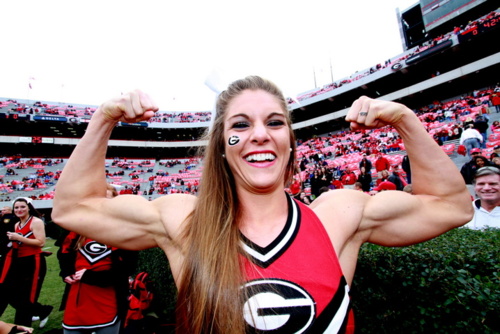 Hilary, this girl could be your triplet. It's uncanny!
This has not been BBT's best week. Go forth and prosper.
3 Responses to "Let's put another shrimp on the barbie"
February 2, 2012 at 4:33 pm

WOW! Huge guns.

February 3, 2012 at 2:58 pm

For some reason that blurry photo of you flying through the air made me lol. Much needed today. Thank you.

October 17, 2013 at 6:18 pm

Great post I found about Barbie

Today I found a really nice post about Barbie girl