Posted by AllieB on June 20, 2013
Today was one of those days where I woke up before my alarm went off, hummed as I put on make-up, and sorta skipped to the subway – it's perfect weather (you know how deeply affected I am by climate), it's THURSDAY, and so many visitors are coming up this weekend!! I think that even if a homeless person spit on me I would say, "awesome!" and just keep skipping.
My birthday happened, and it was great. I'll quit talking about it because that's all I've been talking about, and I think we're all ready for me to get back to Kate Middleton and Jessica Simpson (HOW MANY DOES SHE HAVE IN THERE?!) and pretty much anything else at all, so long as it's not my birthday. I did have an awesome day and felt very special, what with the Facebook and Instagram activity posted on my behalf, plus the Haagen Das ice cream cake I had at work , and the beautimous flowers waiting for me when I got home (see bottom of post). To top it off, some of my most very favorite people are en route to NYC for the weekend…! cc: Buff, JohnnyT, Gulia, ESchenk, Undercover Turkey Lover, the entire Baxter Fam…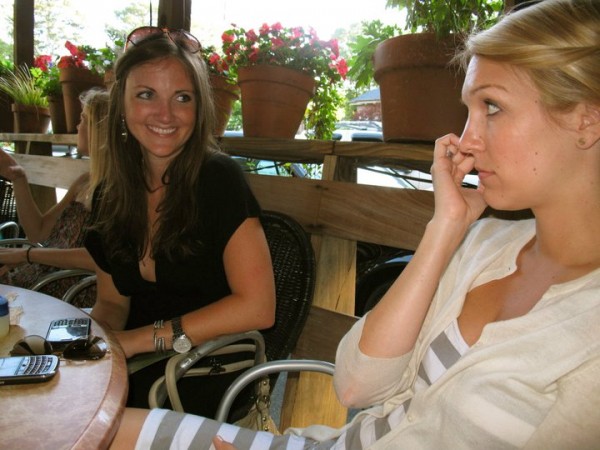 Sister loves me all of the time
As you know, the rooftop idea wasn't panning out so well, so I'm having the Most Anticipated Event of the Year my bday fiesta at B Bar. I like B Bar. And tonight Laureo, Sissy, and I are dining at Tartine. Tomorrow I'm going to have my parents over for happy hour and will serve charcuterie and the bottle of 2002 Dom Perignon that my co-worker gave me, and then a group is dining at The Dutch. I'm trying to make things easier for creepy internet stalkers.
In addition to moi, here is a list of things that turn 30 this year. I, for some reason, am not on the list, but there are some other noteworthy things with which we're all familiar/fond of.  (credit:  Sista Lynn)
1. The Minivan. Well isn't that just perfect.

2. J. Crew. 30 years of classic preppiness – J.Crew and I are both known for being classically preppy.

3. Sweet Valley High. Have you read my version of Sweet Valley High?? It's good. I grew up reading these behind my mother's back – in hindsight, I get why she didn't approve…but maybe we should pick our battles #portentofwhatwastocome

4. Hooters. Ha. Hahahaha.
And 26 other things (the internet, AOL, the Moonwalk…), all of which are making me feel like a real spring chicken :|
Despite the all-consuming task of birthday brattiness, I have been able to fit in some traveling. We all went to LA for Char's graduation from UCLA's business school, and we had a really good trip! I don't think I complained about the active activities once – I even did some running on my own time. This is unprecedented vacation behavior on my part, but I think it made the trip much more pleasant for everyone…I'll try to remember that moving forward. Unlike my other visits to LA, this was the first where it didn't feel like a different planet – I could even imagine living out there…?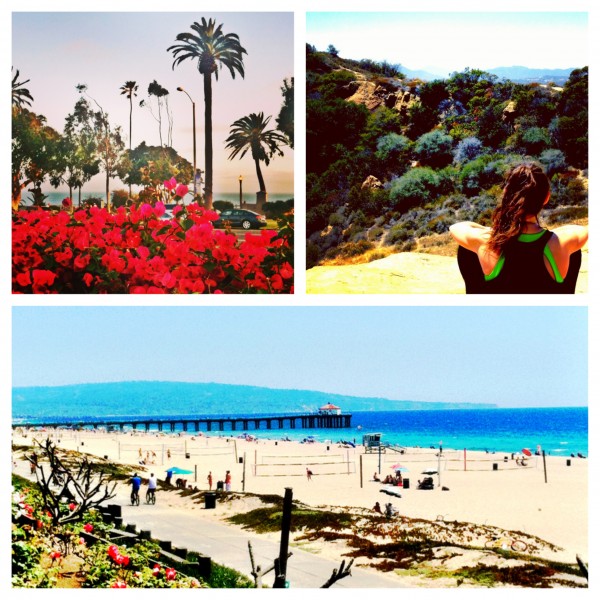 Santa Monica as seen from The Fairmont; hiking in Topanga Canyon; Manhattan Beach #somanyfilters
 And now…..for the news:
–I found this article about how to give a toast interesting – would have been nice to have before any number of the epic bombs I've delivered in recent years.
–I need this travel accessory on the immediate. Not only would it prevent the head-bob, but it would partially shield my face (my eyes, mainly) from view…and it's much more subtle than a paper bag, which is my other option for sleeping in public.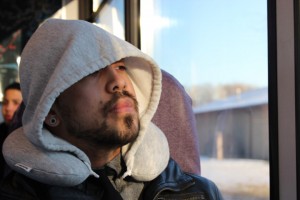 -This blog: Sport Balls Replaced with Cats. Yes? No? I am laughing; I hate cats – DUNK IT. I'm excited to watch Game 7 tonight of the NBA Finals. I am confused as to how the winter sport of basketball is still going on, but you'd have to be dead to not be interested in watching this one…I hope it's not a huge blowout, I hate it when things that are amped up to be awesome let you down…don't let me down, LeBron. (BBT recommends: one of my favorite columnists projects the champion – it'll be the Spurs or Heat in seven.)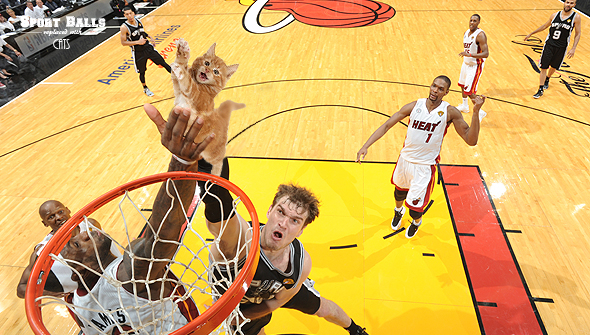 Regarding future BBT posts…I think I want to try something different, something I wouldn't normally do, and then write about it. Like The Diary of a Juice Cleanse, or The Day I Walked Around with My Skirt Tucked in my Underwear. Maybe neither of those things, but something of that ilk…I need some direction.
Cher: I have direction…

Josh: Yeah, to the mall!
Enjoy your weekends – I know I will – and, instead of saying no, try saying yes. It's the SUMMER OF YES!
And a HAPPY HAPPY BIRTHDAY to one my oldest, favoritest friends: K!!!! I hate we're not celebrating together, but we'll make up for it soon…x's and o's to infinity. I'm going to try and one-up the most beautiful arrangement of flowers I've ever received…allow me to reiterate the word "try."
5 Responses to "30 for 30"