Posted by AllieB on June 6, 2013
Oh, hey. You'll all be pleased to know that it's cooled down and, moving forward, I will stop talking about the weather so much because that is boring. Instead I'll talk about my…birthday! That is the opposite of boring! It's topical because I am planning my own party (with the help of friends), and I am also being very conscious about embracing this milestone instead of bemoaning it – discussing it on BBT helps me do that. The best is yet to come, right?
I'm still looking for a bday venue, and I'd heard about this place from a few people: it's a mediocre hotel in a somewhat random 'hood with a very awesome rooftop. I gave them a call and spoke with their events guy, Matthew, to whom I laid out all the deets…things went fine until they didn't:
"This is for my 30th birthday," I told him, "and I want to put together like a breezy, fun party where people can have some food and some drinks and enjoy the city – and nothing huge, like 50 to 60 guests."

"That sounds delightful!" Matthew was very pleasant, and I was excited to feel a connection because every other place I've called has either not acknowledged me or been totally disinterested in the fact that I, Allie Baxter, am turning 30. He went on to tell me about the food (tacos) and booze (well was standard for open bar), and I thought this all sounded perfect and unpretentious and exactly what I wanted.

Then he continued, "So, since you want to have that many people, you would have to commit to a private rental of our rooftop…and in order to qualify for it you have to guarantee a $30,000 minimum."

I laughed. "Come again?"

"To rent our rooftop for 50 guests you'd have to guarantee a minimum $30,000 minimum tab."

"$30K!?!?! Would my 50 guests and I be drinking gold??" I suddenly felt just like George Banks in Father of the Bride.

"Eh…no."

"Did you say "thirty" thousand because I told you I was turning thirty?" Clearly this was an act of blatant ageism.

"No…that's how much it is."

"I see." I did not see. "I'm just having a hard time reconciling the fact that this means that I – just me, on my own – would then be responsible for consuming $600 worth of tacos and well vodka, and – don't get me wrong! – I love tacos, but maybe not that many tacos, ya know? So….thanks but no thanks."
Matthew seemed genuinely confused about my reaction, but I am genuinely confused about where they came up with that number, so at least it's mutual. I will say, it does look like a great place to go have a couple of drinks and maybe 1 or 2 tacos – let's go to here soon: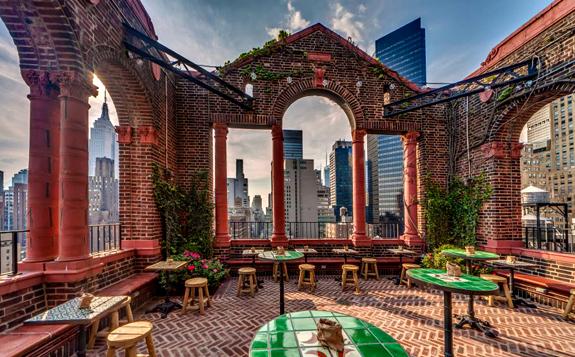 Y'all how awesome would this have been?! Evidently they charge $28k for the view…which I kinda get.
In the news, both worthy and non:
-I saw Ethan Hawke outside of Morandi. I don't think he's taken a shower since Reality Bites. Celebs are always dining there – Cameron Diaz ate there two weeks ago, and Justin Bieber stalked Selena Gomez this winter while she was dining with gal pals. The place is literally 50 yards from my apartment, and the only person I see is greasy Ethan Hawke.

-Atlanta would be home to the "Pa-zing." Calypso, a brand new wing place in Atlanta, has made itself known all the way up here for their invention of a chicken wing smothered in cheese and topped with pepperoni. Way to go, ATL.

-National Running Day was yesterday. In honor of the holiday and that marathon I'm doing in November, I celebrated by not running.

-It is my birthday month, ergo it is the astrological month of the Gemini. Much as I am a quintessential Middle Child, I am also a textbook Gemini. How nice to be so well-described by blanket stereotypes. A tagline about Gemini characteristics caught my eye on one of the blogs I read, The Hairpin, and it lead me to this:

 Brilliant. Oh yes. See also: sarcasm

-That wasn't very newsy news. I got nothing without the rogue cruise ships.
Thank GOODNESS it's Thursday. After work I have spinning and then beverages. Have a lovely afternoon and evening. And here's a baby seal pup: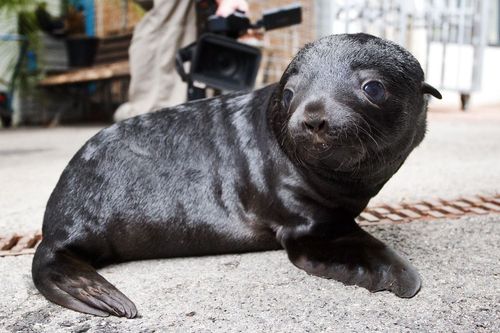 9 Responses to "Every party has a pooper"