Let's jump right in. There is a lot going on today:
Top Gun Day
Friday the 13th
Happy Birthday to my future husband, Prince Carl Philip of Sweden!!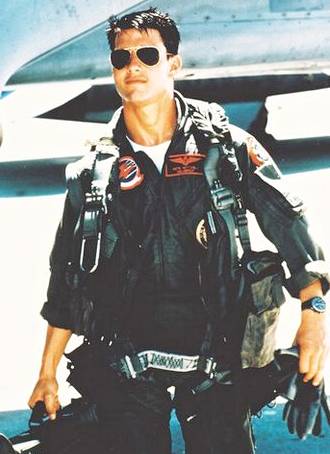 80's humor is so cheesy. I love reading movie and tv quotes – Pal, Hilary, and I spent the better part of Tuesday with 30 Rock, and it was one of the more entertaining afternoons I've had – but the things we laugh at these days are very different than what we were laughing at 25 years ago:
Carole:Â Hey Goose you big stud!
Goose: That's me, honey.
Carole:Â Take me to bed or lose me forever.
Goose:Â Show me the way home, honey.
I hope I don't use the word "stud" in a sentence this weekend. Sorry I'm not sorry, Tom Cruise was HOT in Top Gun. Especially in this pic, where you can just appreciate his hotness (I love a man in uniform) without having to think about the fact that he's a borderline dwarf.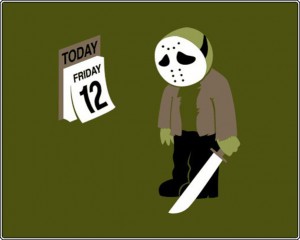 I'm too lazy to be superstitious, so I don't much care about Friday the 13th. I also hate scary movies, except for the Scary Movie series. Anna Faris is a real gem.
I guess this picture is decidedly not relevant for today, but I think it's really funny. He looks so defeated :(
Happy Birthday, Prince Carl!!! He is 32 today, if my math is correct, which means he's probably 33. That is the perfect age gap for a couple, IMO. Have I taken this a bit far? I'll tell you, lots of people land on BBT by goog'ing "Prince Carl Philip" or some variation thereof, and now that I've put his name in quotes even more will…I wonder if he's the kind of guy who goog's himself. He probably has people to do that for him. If this is the case, then, To Whom It May Concern: please know that I am completely normal and would make an excellent Princess (reference: Kate Middleton).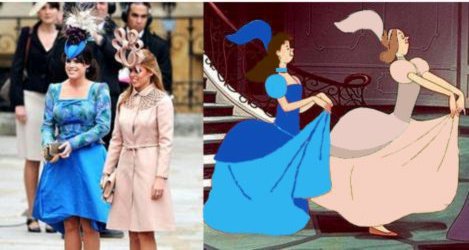 This is funny: Fergie's daughters, who probably kind of suck anyway (they must, they wore THAT to the most important event in the history of important events), really do look like the evil step sisters from Cinderella!! It's as though they planned it. They probably thought they were being cute :|