Posted by AllieB on May 3, 2011
Double-u.Tee.Eff.
I've been trying to spice up my workout regimen because I hate working out, and everyone knows that variety is the spice of life, so… what I'm saying is that I've been doing some new stuff.
Enter: spinning. Spinning is basically a lesson in masochism. My mom and I tried out a new class at the gym, and it was the first time for both of us. The class ended just as our usual Monday class, Body Pump, was getting started, and everyone stared at us – partly in sympathy but mostly in sheer horror- one person remarked that it looked like we'd beaten each other up. It was really, really hard. I'm going to go back on Wednesday; spinning is my Everest. And CharBax: you're nuts. NUTS. I always thought you were loco with your 100 mile bike rides, but now I think you're totally mental (and I mean that in an awe-struck kind of way).
Well, this is fortuitous timing – spotted on my favorite blog about random crap…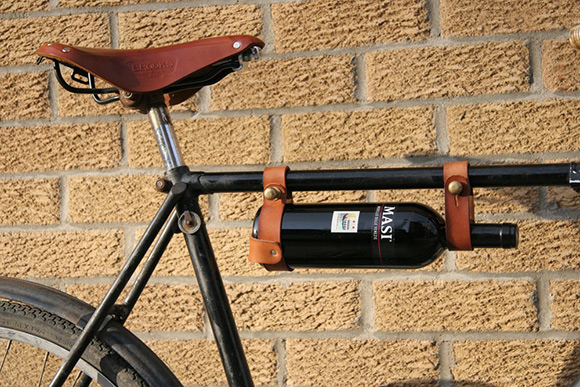 I like where their head's at, but, to be honest, biking + booze don't really mix. The only thing I'd bring to spinning besides water is a restorative electrolyte enhanced fruity beverage and a towel, not to mention that you really can get arrested for Cycling Under the Influence (CUI). BBT says: A for Effort, F for Fail.
Ok, now I'm laughing – first the Teva Stilettos, then the Poots, and now….these (also from Hairpin).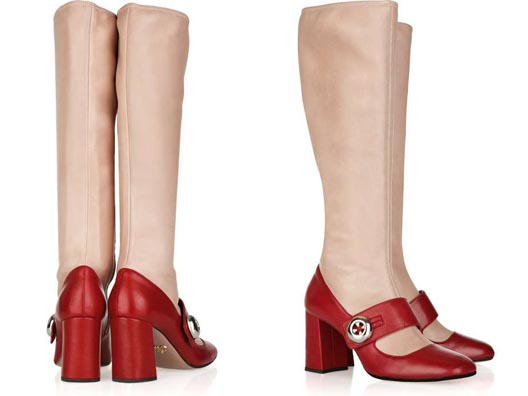 Run, don't walk, to your nearest Prada boutique for this season's must-have: $1,500 Mary Janes with the leg already built in! Didn't shave your legs? Not to worry – this Mary Jane boot (MaJoot?) is the answer to your unsightly hairiness. These are the least alluring leg adornments ever, IMO – you'd be better off in nude hose and no one is EVER better off in nude hose. BBT says: do not want.
Friendly reminder: Mother's Day is on Sunday!!! Luv u, Mom :)
5 Responses to "Not for the faint of heart"
May 3, 2011 at 12:14 pm

Those shoes are hein.

May 3, 2011 at 12:18 pm

Yay so glad you went! And at the risk of sounding like one of those annoyingly perky types, the secret is consistency! And if you keep going, maybe there is a pair of spin shoes in your future i.e. around June 19th…. while certainly nowhere near as attractive as the Prada MaJoots, they do enhance the spin experience.

May 3, 2011 at 12:58 pm

You are very generous, but I'm pretty sure I don't want spinning shoes for my birthday…although one never knows, does one…

May 3, 2011 at 12:59 pm

Maybe we should reconsider Mom's Mother's Day gift and get her a pair.. :)

May 3, 2011 at 6:55 pm

Yes, I was just hoping as I read this that maybe I could get some spin shoes for Mother's Day! But I doubt they'd make it any easier to get my foot back in the pedal holder…
p.s. I will be back at Body Pump on Wednesday. Not sure yet about spinning…