Posted by AllieB on May 17, 2012
If you live in Atlanta like I do, then you've been inundated with the arrival of the latest Willy's spin-off, Lime. Do not go to there. Even if your co-workers are all, "hey, let's check out that new place Lime!" say, in a strong, stern, slightly assertive voice, "No, thank you." It's just not good. They're trying way too hard to be good, and it's embarassing for everyone. I went the other day because I had a coupon for a free taco it's close to work/my house, and it was a mistake. K, I should've listened to you. I guess their salsa bar featuring 7 different salsas is ok, and the quesadilla wasn't horrible, but their CHIPS (the standard by which all tex-mex restaurants should be judged, IMO) are awful. Might as well bust open a bag of Tostitos and call it a day. BBT says: pass. The good news is…. Barberitos is opening in The Peach Shopping Center!! Yes, it's true, and I'm so excited.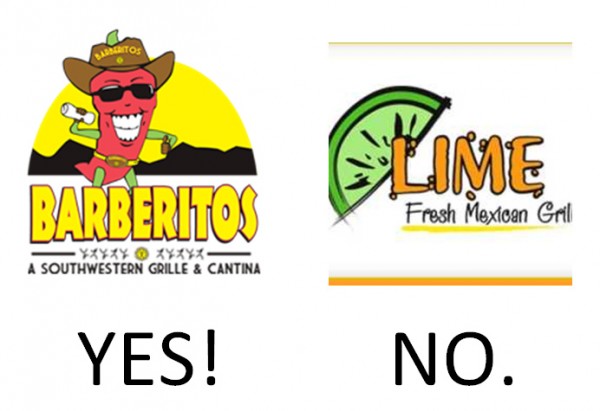 I've come to the conclusion that people who cut hair are taught that the measurement "one inch" actually means "as much as you want plus a little more". I got my hair cut yesterday, and when I told her I wanted only a teeeeeny tiny bit trimmed she said, "Sure! We'll only take off half an inch – three-fourths of an inch at most." I was so excited – finally someone who understood me. Well, the only way she took off half an inch is if by inch she meant FOOT. This is ridiculous. I was in a rush post-appointment to get another much more urgent appointment, so I didn't take the time to check out the damage, but I'm not happy. It's too bad I don't drive that minivan anymore because I finally look the part. Flat.Face.
48 Things That Will Make You Feel Old. Enjoy!! What an uplifting start to my day – thanks, YKenna. Pardon me while I go get my personal affairs in order…
Ah, this helps: 37 People Who Have No Idea What They're Doing.
Thirsty Thursday!! Have a wonderful day, do unto others as you would have them do unto you, and always remember that three rights make a left.
*A special thank you to LucyC for ensuring my grammatical accuracy.
6 Responses to "Give an inch and they'll take a mile"