Santa's super busy around Christmas, so I decided to lend a hand and help him out with those pesky Naughty or Nice lists. Santa, you are so welcome. 'Tis the season for generosity and selfless good deeds! Also, no need to get a second opinion – pretty sure I nailed it.
Naughty:
~ the news of late…makes you wish for simpler times, like when we all thought we were getting Ebola
Nice!
~Â the doorman in my building, Eustace, who knows the name of every single resident (he calls me Ali Baba which still counts and you can all call me that if you want because WWED?) and sells Girl Scout cookies for his granddaughter every spring. Put me down for all the boxes, Eustace – every single one.
~Â Sephora. Sephora is on every block in New York, which means I am never too far from dry shampoo and bronzer. Dry shampoo is to me what cake is to those fat kids: you don't want to be around us if we haven't had our fix.
But, also a little Naughty:
~Â Sephora. The small yet adorably packaged and, duh, therefore expensive items stocked in the checkout line at Sephora are to me what cake is to those fat kids: when it comes to temptation, we have the backbone of a wet noodle.
Back to Nice:
~ Domesticate-Me. Thanks to Serena and her sharp writing and rather challenging recipes, I have recently achieved Goddess of Kitchen status. I must also give a shout out to my poor budgeting skills, for without my inability to properly manage money, I would absolutely still order Seamless every night.
This is the Butternut Squash Soup with Roasted Garlic, Goat Cheese, and Pepitas. It took me like 2.5 hours but it was worth it – that stuff is dank city.
~Â Grapefruit season! I love grapefruit. You can all come over for Grapefruit-Rosemary Mules! (I swear I wrote about grapefruit before I saw this recipe – I'm even eating one right now at my desk, we just happen to be on the same page. Is this getting weird? We have friends in common….time to pop that chill pill.)
Possibly the worst ever:
~ (Subterranean transportation x the holiday season) + New York City = HOMICIDAL RAGE. Just last night I was meeting ERock and Flem for dinner at Marta (BBT says: 3.5 stars), and I was literally forced onto the wrong train because of the crowd surge. Stuck in this cattle car against my will, I had to ride the express all the way to 14th then double-back up to 28th. I realized, after the fact, that I really should have just walked the 13 blocks from my office….but it was snowing. So, yeah - toss lousy weather into that equation, and get the hell out of my way.
Go ahead and give in to the goodness:
~ Serial. Yeah, it's a podcast, and yeah, IT IS AWESOME. I haven't downloaded this week's epi yet, and it wraps up next week…I have so many feelings I don't even know where to start. Stop resisting and start listening – especially if you drive a car or go for long runs, this podcast platform is made for you.
It's a toss-up:
~ The Victoria's Secret Fashion Show. While it is hardly a morale booster, the #VSFashionShow does provide endless fodder when it comes to documenting the appallingly awkward moves, behavior, and facial expressions of Taylor Swift…your call, Santa.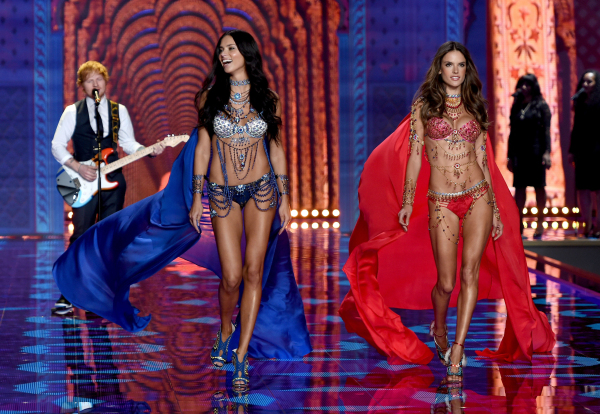 Adrianna and Alessandra each have two kids. And I bet Ed Sheeran posted this on his high school reunion page w caption: "YOU CAN KEEP ALL THAT LUNCH MONEY SUCKAS"
Ending on a high note:
~ Christmas in New York. I will never tire of Christmas in NYC.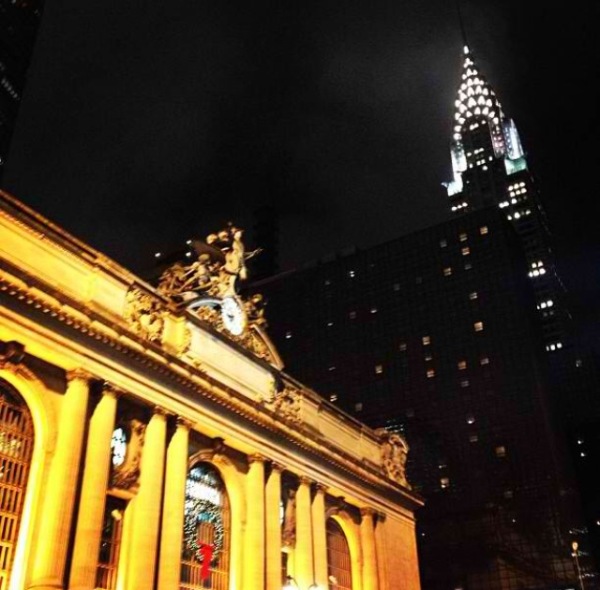 So now I ask all of you: are you naughty like Ebola or nice like a grapefruit?
It's possible Santa might need a back-up list….
I honestly, in my heart of hearts, woke up today and thought it was Friday. The only silver lining is that I had time to throw together this haphazard, weak-sauce BBT…which I think we can all agree places me firmly and immovably on the Nice list.
TGIhowisitstillT!