I have no intention of commenting on this subject habitually, so just this one thing and then I'm done. I promise. And I know that promise is legit because my ADHD does not allow for two hours of television viewing (unless it's a Sunday), and, let's face it: these people have absolutely nothing in common with William and Kate.
The Bachelorette. What the crap, it's even worse than usual. Ashley and her suitors have already taken their product international, and the scenery is about the only thing worth watching. Instead of excruciating dialogue and nonstop lameness, I expect they would do a lot better with ratings/feedback if they just did a montage of the Thailand landscape with a final snapshot at the end that shows who got a rose. Bentley, one contestant who proved he hates women and is totally batsh*t bonkers, was pretty interesting last week – sadly, it did make for good TV, but he belongs on Dr. Phil or Dr. Drew – NOT the Bachelorette. Soundbites from the episode:
"I mean that just sounds terrible," Bentley told the camera. "I would literally rather be swimming in pee than planning a wedding with her, because I'm not thinking, 'Oh my gosh this is the girl of my dreams.' I'm thinking she's not my type."

"Wow, that was kind of boring," he said after their kiss. "It started out good, but it sucked toward the end. I'd be lying to everyone if I was like 'I'm in this to the end. I'm gonna ride this out for two months.' There is no way I'm gonna last that long."
Was that really necessary. Considerate and classy – I think we've found the next Bachelor?? What a dreamboat. In the scenes for next week (I didn't watch the whole episode, I just had it on in the background and I found myself paying attention sometimes, is all) it seems that Bentley travels to Thailand and wants to talk to Ashley. Ashley, for the record, earns zero sympathy points because she's so annoying and….OK I have to stop, this is becoming word vomit. No mas.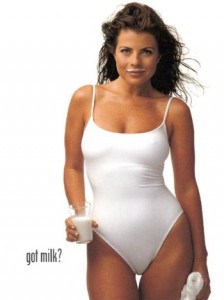 In addition to my little sista's bday it is also: Flag Day – I do love the stars & bars – and Yasmine Bleeth's birthday. Whatever happened to Yasmine?
Aaaand here's Tex's Tacos schedule for the week. OH YEAH! Thanks to their awesome food, friendly service, and internet-savvy fans, Tex's WON Best Food Truck in ATL! Y'all are the heat – check them out over on Howell Mill tonight.
LIKE BBT ON FACEBOOK! May I direct you to the upper right-hand corner of your page, where you will see brand new Facebook/Twitter badges…prettaaaay nice, no? After I get paid this week, I will figure out some sort of prize for a fan…
BOLO for mas info.