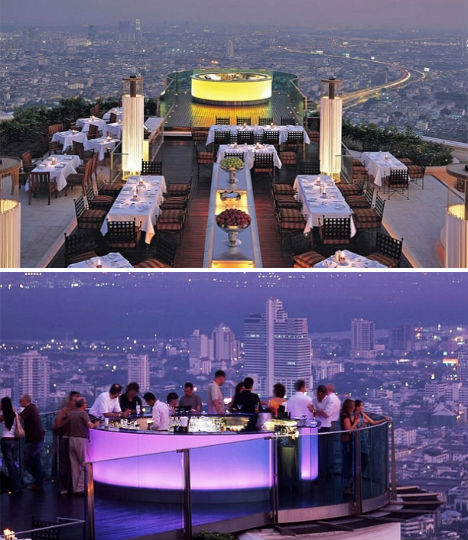 Clark Howard has a program on his daily talk show on Fridays called the Friday Flyer. As I've mentioned before, I love all things Clark Howard, so I'm going to have one too. Last week I talked about Yacht Week and how I wanted to go (incidentally, yet another person with whom I am acquainted is now going and they'll be on the Southern Croatian route – hint: it's not me :|), and this week I share with you a collection of roof top bars across the world. I've actually been to one of them, which is why I'm even talking about it – sometimes I have to one-up myself to bolster my spirits.
Drinks on patios are my favorite thing, but drinks on a patio that is on a roof with a dramatic cityscape is really my favorite thing – case in point: The Sky Bar in Bangkok. It's on the 64th floor of the second tallest building in the city. Kewl, right? That one in Madrid looks awesome, too….traveling is my favorite.
Here are some interesting facts with which to dazzle a member of the opposite sex this weekend – forget cheesy pick-up lines, drop a truth bomb of truth and I bet you'll get way further:
A sneeze travels out your mouth at over 100 m.p.h. – upon saying this, I think it would be funny to sneeze
A giraffe can clean its ears with its 21-inch tongue – ew
Chewing gum while peeling onions will keep you from crying – I wonder if that's really true?
Whoever you were trying to talk to has definitely walked away by now. But at least you're smarter than you were a second ago.
Titillating conversation starters, all of those.
While it wasn't the Sky Bar in BKK, the vista from Kramerica's patio last night was pretty dec…as was my carne asada taco from Tex's Tacos. I try to have at least one/week, and they get better every time. So do the lime chips. And the guac.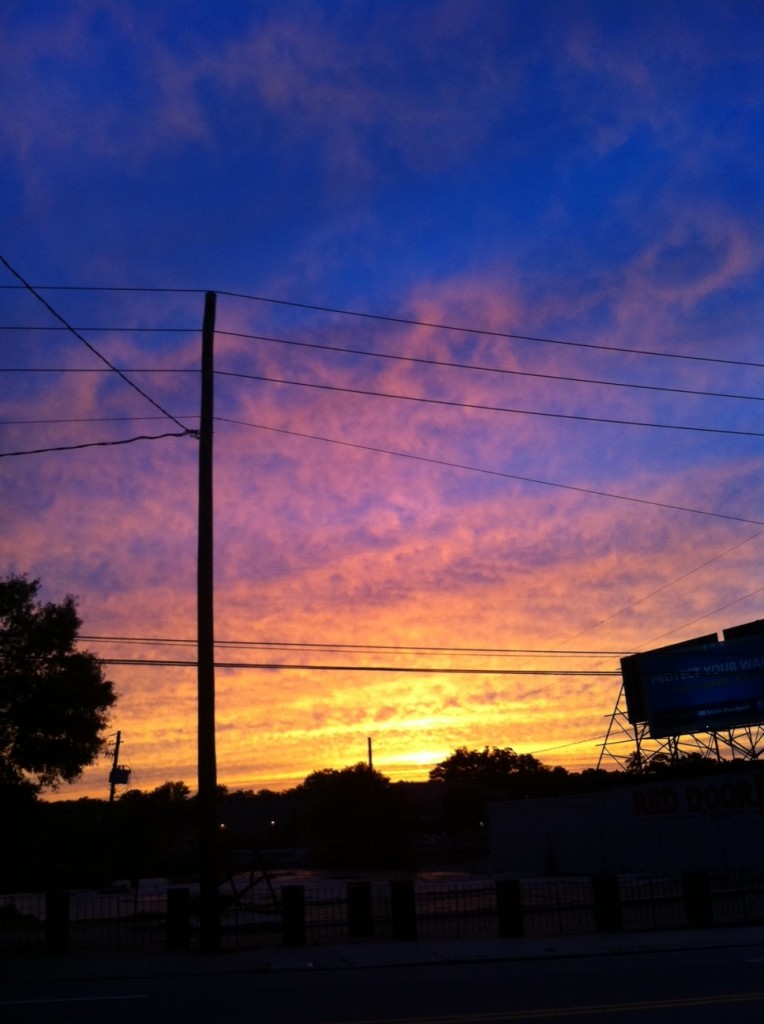 courtesy: Leila Ann's iPhone…….
Happy weekend, Friendsicles*
*I borrowed this from the QT email that blew up the internet yesterday…most ridiculous story eva. That's pretty much the only part of the email I can reference.