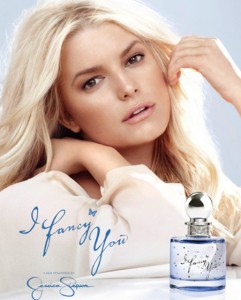 J Simps has come out with a new fragrance. It's called: I Fancy You.
I am not kidding, that's what it is called. I imagine hundreds of conversations, worldwide, following a similar script:
That's an interesting perfume…. What's the name of it? (So I know what NOT to buy)

"I Fancy You."

Er, well, that's nice – but I really just wanted to know what the name is of the perfume you're wearing.

"I Fancy You."

FINE nevermind.
It's just awkward.
Here a few distractions to mediate the agony of a Friday afternoon in the workplace:
I'll be back on Monday, so you can kiss the half-ass posts siyonara…