Gwyneth Paltrow – a jack of all trades: actress, singer, blogger, mother… Honestly, she seems like she'd be really, really boring to actually hang out with, but I thought she was great at the CMA's last night!
I still think Goop is the most condescendingly superior piece of crap ever, but I nevertheless appreciate her skillz in other arenas – stick to the performing arts, Gwynnie, no one needs your homemade ricotta recipes or thoughts on Mary Magdalene…
Thursday! Or my Friday, actually, as I am taking the day off tomorrow for no other reason other than that I feel like it. Also, I have excess vacay days, and the holidays are always really busy around l'office, so I figure I better take what I can get.
As a longtime devotee of the Today Show, I am therefore subjected to our local 11 Alive news station as well. I still miss Flip Spiceland, but I have become a fan of Chesley McNeil – he's a total nerd but in a very endearing way. Anyway, they give each daily forecast a rating using the Wizometer, which rates the weather on a scale of 1 – 11. On this day, on 11/11, Chesley gave today's weather an 11. The 11 Alive weatherman gave today, 11/11, an 11. The mind reels.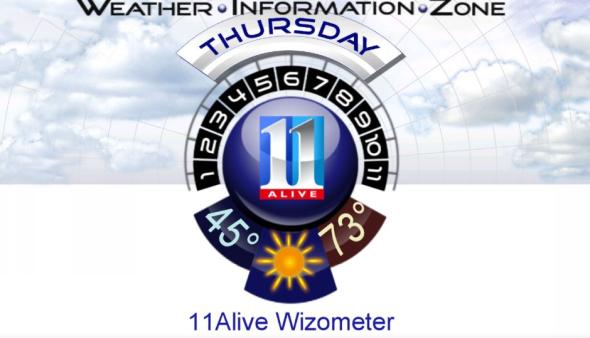 I really do love Thursdays.