Posted by AllieB on January 24, 2011
It's all happening…!
The rumors have been circulating for years – years! – but the confirmation has finally been confirmed: the sequel to Zoolander will be released in 2012. This is not exactly brand new information, but I am pleased to know that they are making progress. The script is finito and Ben Stiller even shared some basic plot details (credit: NYMag):
"Now the studio has the script and we're at that point where we're waiting to see what they want to do. It's ten years later and most of it is set in Europe. I don't want to give away too much, but it's basically Derek and Hansel ten years later – though the last movie ended on a happy note a lot of things have happened in the meantime. Their lives have changed and they're not really relevant anymore. It's a new world for them. Will Ferrell is written into the script and he's expressed interest in doing it. I think Mugatu is an integral part of the Zoolander story, so yes, he features in a big way."
That really is a cool story, Hansel.*
Girl Talk did not disappoint; it was awesome! We had seats in the balcony – by far the best in the house. Except for the fact that the balcony was moving…a lot…like bouncing up and down. This concerned me a bit, but, upon further examination, I realized that the people below us would actually be much worse-off should the balcony collapse, so it was fine. I also nearly pushed Sister over the railing – ACCIDENTALLY – but that definitely would've put a damper on the evening. Sorry, without any irony. I've been noticing a flux in thoughts of the macabre ilk, recently…might need to check on that…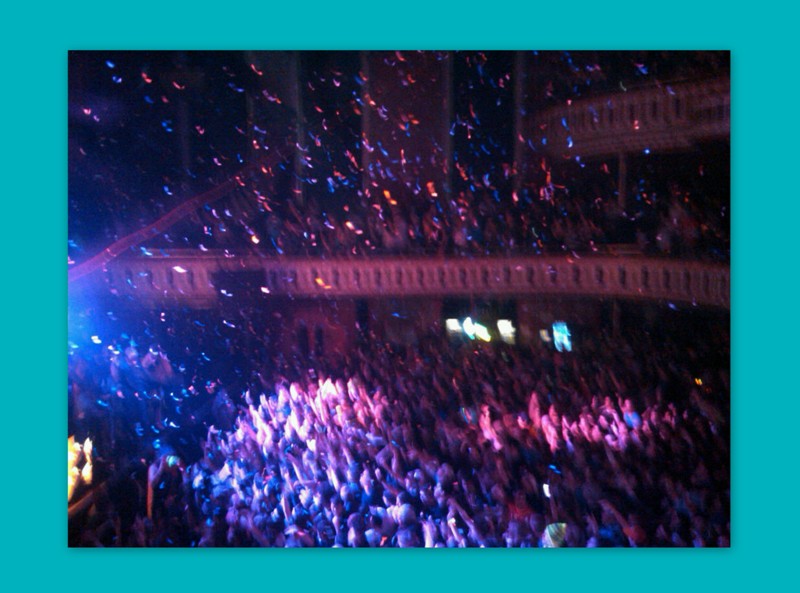 BOLO for a balcony!
*Zing.
3 Responses to "The results are in, amigo. What's left to ponder?"
January 24, 2011 at 3:08 pm

"Accidentally" my aunt fanny. I saw an outstretched arm and a furrowed brow. Watch it, Baxter!

January 24, 2011 at 3:26 pm

outstretched arm: duh, it was Girl Talk – refer to the fist pumps
furrowed brow: my constant companion

your proof is proves nada…

March 12, 2015 at 3:14 pm

[…] read it, but BBT brought you news about this sequel back in January 2011 with an aptly titled post, "The results are in, amigo. What's left to ponder?" The lesson here is to listen to your friend Billy Zane, he's a cool […]