I lost my iPhone. It happened two weeks ago, and I am not doing well. Most of the time I have no idea where I am, how I got there, or how I'm going to get where I want to go; I have no soundtrack for my daily commute; and…no Instagram. On top of all that there's the whole behavioral issue: losing one's phone does not purport mature, competent, adult conduct. It just doesn't.  And, while it wasn't a situation of me being totally blotto, it was my own careless oversight that allowed it to happen – I've no one to blame but myself. For this reason, instead of getting a new phone right away, I am sentencing myself to cellpiece purgatory for a few weeks with an archaic Blackberry Curve v 1.0 – pretty sure it was the clunkier predecessor to Zach Morris's portable phone in Saved by the Bell. At its best it sends one out of every three text messages, and at its worst it freezes for hours, or maybe minutes, at a time. I'm calling this an exercise in character building. Also, torture.
I don't have anyone's numbers, I don't have voicemail…if you need to get in touch with me send a text identifying yourself and I'll respond. If you text me and hear back nothing but radio silence, you can assume that the text didn't go through…or that it did and I'm ignoring you. XOXO! Actually, having a malfunctioning cellular device can be kind of convenient re: contact I'd rather not have, and, come to think of it, I've really missed that red LED light – "Allie! Someone has contacted you!" – and it's nice having a keyboard again…plus, the lack of access to Google Maps has done wonders for my sense of direction around the nonsensical cluster that is the West Village.
This is one of my favorite things about BBT: I start off bitching and moaning about something, but by the end of the post I'm like, wait, this isn't so bad, and I'm back to my usual cheerful self.
The camera doesn't totally suck? I was all the way downtown by the WTC this morning for a meeting and took this…the Financial District on a weekday morning is like a different country.
How or why I rambled for three paragraphs about my cell phone situation I know not. But there you have it. I was brainstorming some preventative measures to ensure I never lose my mobile again, and I might rig up some sort of apparatus so it is affixed to my person at all times. No? Yes? I'll keep you posted.
HUGE NEWS: the minivan is gone for good. Some other very, very lucky person (I hope it is person-singular and not a whole family) is driving around in that party wagon safety mobile. Note I said "sold" and not "given away" – true to form G-Force got some decent cash for the thing. I think removing me from the equation upped the value significantly.
Go see it: Side Effects. It's GOOD! That Rooney Mara (she was Lisbeth Salander in Girl with a Dragon Tattoo) is a real piece of work – the word diabolical comes to mind. Also, Channing Tatum's in it and I have a an unabashed, no-holds-barred crush on that guy. Is that sleazy?? Whatever – he's a babe. Huge bonus: it's under two hours long.
Watch it on the tube: The Following. It's screwy and gory, but I'm hooked (Mondays on Fox). Credit: Caro
Read/Download: The Dinner by Herman Koch. People are going to be talking about this one, and you will all forget you heard it here first (but you did – you heard it here first), and BBT highly recommends. I saw one review calling it a "European Gone Girl" which I don't necessarily agree with –  not in a bad way, just in a that-is-not-correct kind of way. Credit: Mom
The Duchess revealed her baby bump…bravo, Catherine. Bravo.
Meanwhile Jessica Simpson seems to be doing an okay job not turning into The Monster Who Ate Literally Everything, but she also has taken to dining at The Cheesecake Factory, according to some article I saw recently – that's not wise. And the "sexy" pursed-lip duck face is illegal on pregnant women, so that's gotta go. She's also decided that if she has a son, she wants to name him Ace. The over-under on Ace not being a total d-bag is about zero.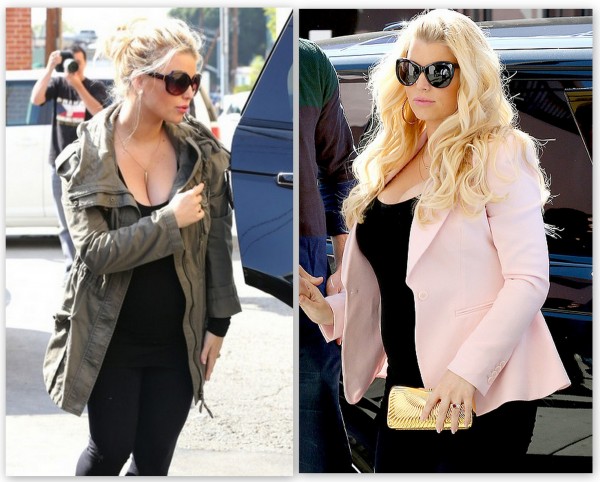 I figure this – sorry – they speak for themselves.
My plans for the evening are described on that invite below. I'm thinking Luda and I can Act a Fool while Representin' tha Dirty – I hope to see How Low he can go…and I fully intend to do some shaking of my Money Maker.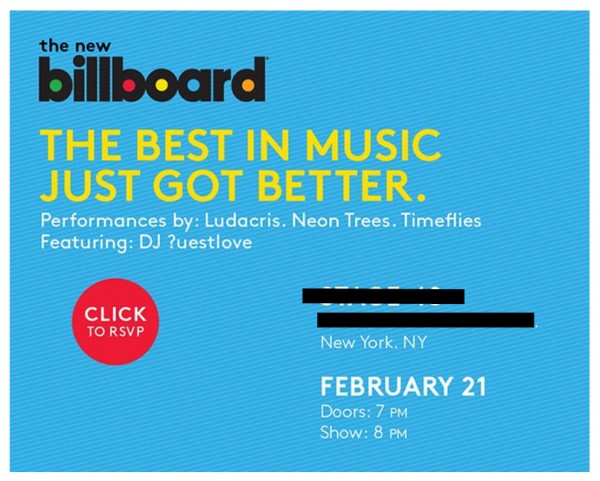 I didn't black out the location because I'm too cool, I just don't want to get in trouble…
TGIT! Make good decisions and never end sentences in prepositions,
BBT