Thanks for all the birthday love!! I have a feeling 29 is going to be my year. Seriously – good things are in the mix for BBT, so BOLO for that. An extra special thank you to Tina, who put her exceptional photo-shopping skills to good use and made me this: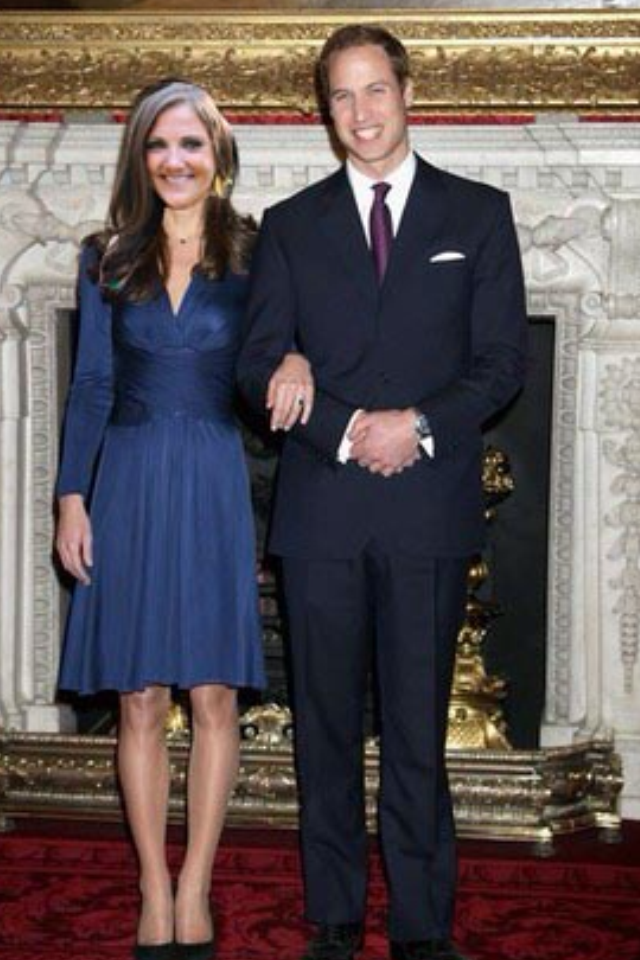 The Royal Couple. Let it be known that I don't have a crush on William, my crush is on Kate…and her glorious hair. On a different note, I hear they're planning a remake of Single White Female?
I'd like to also give a little shout-out to 5 Seasons Brewery on the Westside for proffering such a pleasant spot and service for the celebration of moi. Their pizza: meh (I'm pretty sure it's gluten-free, which pizza should never be), their crab ragoons/flash-fried dumpling goodness: AMAZING. It's kind of a random, not-oft-thought-of spot, but their patio is great, especially once the sun goes down, and the view is lovely – I do love a good vista!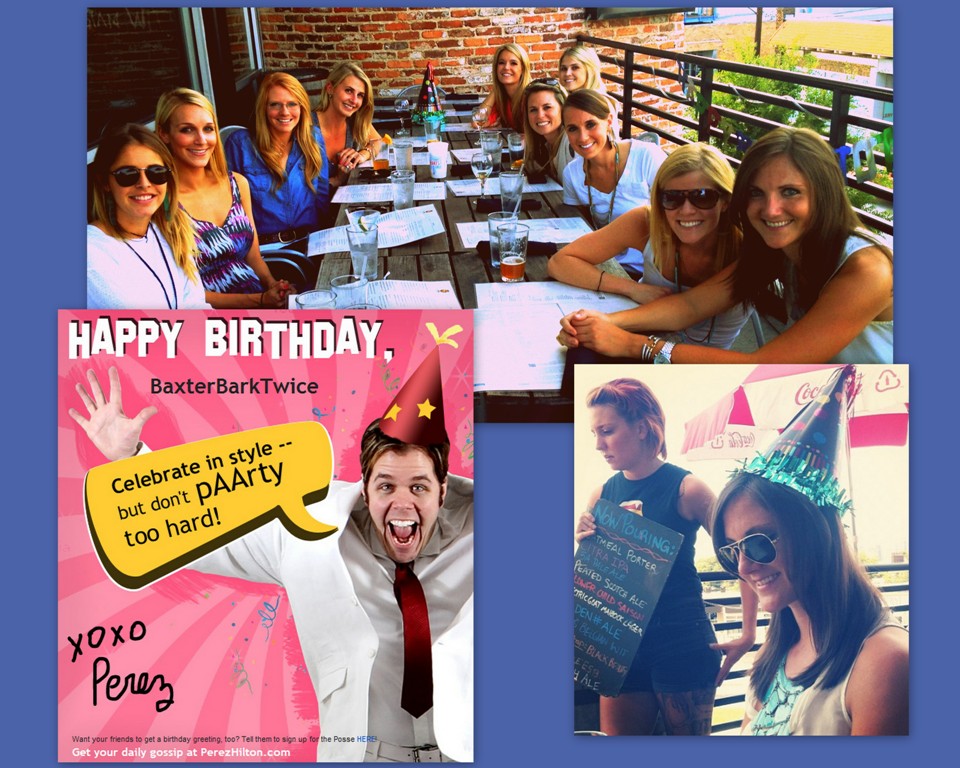 Clockwise from top: FRIENDS! Dunce Hat (remember the brewery debacle of Oct 2k10? I've come such a long way since then). Thank you, Perez.
I'm having quite the love affair with the Westside right now…the JCT Rooftop Bar is absolutely idyllic for happy hour (rose, anyone?), and JCT's Sunday Supper is really a must-do. For $24 you get homemade biscuits, a deviled egg, a nature salad (lot's of nature in that thing, thankfully no peas – tis delish), then you choose a meat for yourself and then pick three sides for the table. I went with Mr. and Mrs. Baxter on Sunday, and I got the fish and grits (tile fish served on a bed of grits, which actually meant I got an extra fourth side…if I know how to do anything, it's order), and then we shared sweet corn with bacon and bleu cheese, a summer squash saute, and fresh tomatoes with a light brushing of E.V.O.O. and ground pepper. OMG YUM. We also had a nice malbec, and the whole evening was very pleasant. BBT: HIGHLY recommends.
Obsessed with this nail polish (gracias, Dinka!) – both color and name:
LeAnn Rimes is the worst, and this latest gaffe really takes the cake (wordplay): check out the birthday treat she designed for her now-husband's birthday. I say "now-husband" because he was married to someone else when they started seeing each other. In case you can't tell, it's her and hubby cuddling in bed on the top layer with his two children sitting alone at the bottom. Someone should call child services.
Wrong. So Wrong. (via UsWeekly)
Get after it – it's humpday!