Dryuary is a phenomenon wherein people, after a gluttonous holiday season, choose to abstain from all forms of alcohol for the month of January. I applaud this endeavor though don't necessarily condone it. Me, I chose to participate in a different yet totally similar practice of not writing BBT for the month of January – I imagine it was equally beneficial to my health. So there was that, then the small issue of having nothing to say, and, of course: winter. Winter is the reason for everything.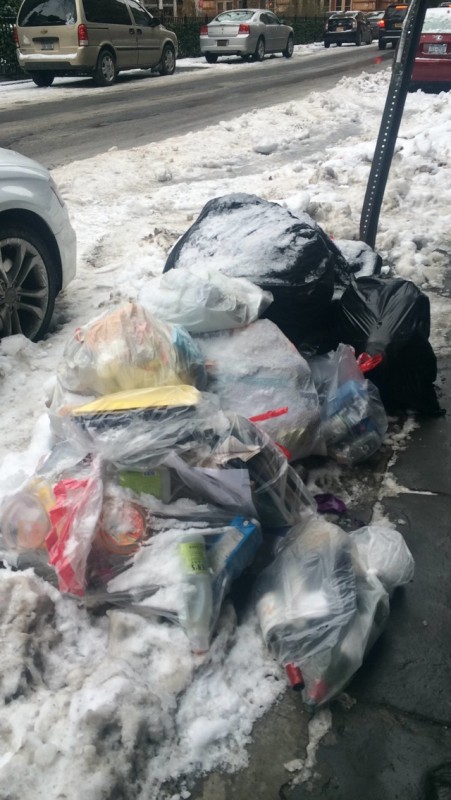 They never showed the slush and garbage on Sex and the City
I've recharged the batts, and I'm trying to get back in the groove – and not just re: ze blog, but life in general. I'm going to Flywheel; pasta and pizza are for Sundays only*; I am finally buying wine by the case instead of by the bottle; and I got a hair cut last night. I hate getting my hair cut and have put it off for months (next time I have ends like that please stage an intervention, or Buff, can you just say: "Allie, go get your hair cut toDAY – it looks awful have some self-respect"), and it occurred to me, as I reveled in the best scalp massage EVER, that if our world leaders had their scalps massaged daily by someone with hands like Irena, we'd all get along a whole lot better. You can quote me on that.
*Unless I feel like having pizza on a Friday, which I can do because I am a grown-up capable of making my own decisions, and I am not lactose intolerant nor do I have a gluten allergy. Pizza for everybody!
What was that about having nothing to say? Here is a selection of things that have struck my fancy lately – and, in keeping with my theme of no theme at all, this list is random AF.
~ WE WON!! To be honest, I was my own house divided watching the Superbowl – Marshawn Lynch is my new favorite person, and Gronk was starting to get on my nerves, but…in the end I stood by TB for the W.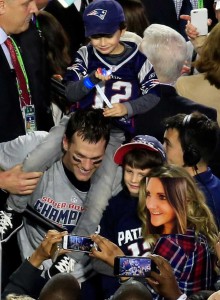 Can I get arrested for this?
~ El Yucateca hot sauce. Thank you, MC, for introducing me to my new favorite condiment: try it on these nachos (I made them for the Superbowl and they were a hit – Tom's not the only one who scores touchdowns!), maybe, or on your eggs. Or on your cheesy broccoli quinoa casserole. Win/Win/Win.
~ I've done the research; I did the legwork; I have a winner – the best mascara is: They're Real! by Benefit. CC: ERock.
~ Empire. This show, described as a "red-hot hip-hop soap opera", is somehow really good, and soon you're going to be the only person not watching it, so you might as well give it a try. Except you, Mom, you can sit this one out. Also – Blacklist. I'm a little late to this party, but I am HERE and I'm all in.
~ Wrangler, the Today Show puppy, is cuter than your average puppy. He might be the cutest puppy ever.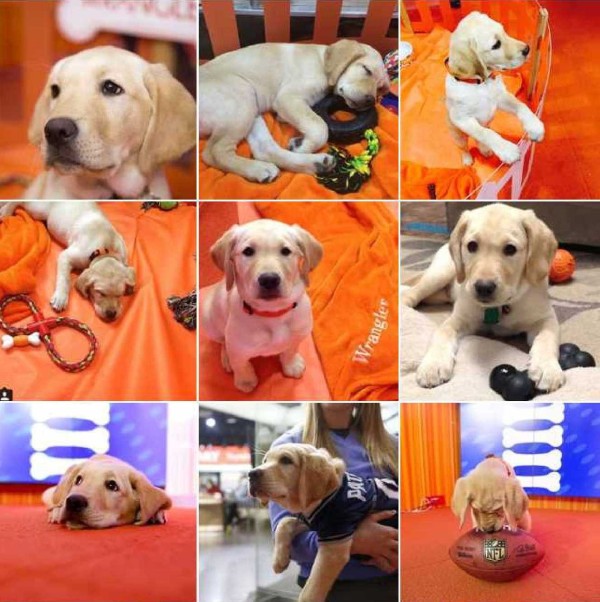 COME HERE TO ME. Join Wrangler and me on Insta:Â @wranglertoday
The End. TGIT!