Picture Day at school was my least favorite day. My forced smile looks exactly that – forced – and 9 out of 10 times I would forget and show up with my hair in a veritable rat's nest, or happen to wear my 1991 Atlanta Braves National League Champs tshirt (Adult Large) with sweatpants. At least you couldn't see the sweatpants?*
But here on BBT picture day does not suck because the smiles are (hopefully) not forced, and sweatpants are actually in style right now. Besides, sometimes I feel like y'all don't read my carefully crafted comments, so perhaps this format will be more appealing.
~ Google offered a "what animal are you" quiz yesterday in honor of Earth Day. I must say, I did not see this coming: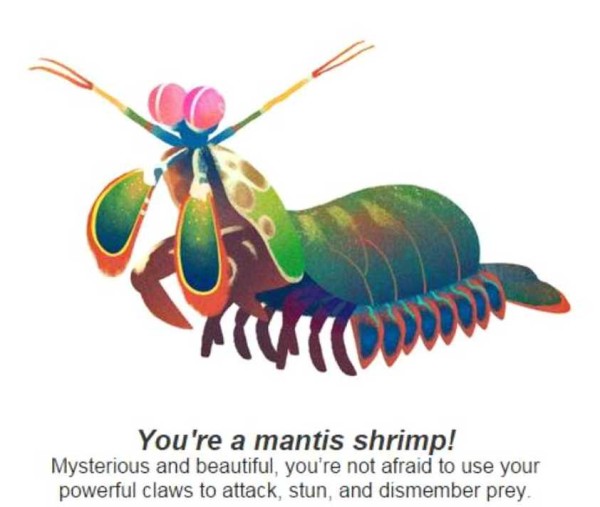 but who am I to argue with the Goog? #dismember
~ VISTAS!
On the Left: last night in my 'hood, post-storm. There's something for everyone at Pier 25! #golf #snacks #theapocalypse
And ze Right: I went off-campus for a hike on Saturday w MelBoo & CDMcD – it was a great success in that the weather was lovely and there were lots of "money shot" views, less so in that we got completely lost and actually did 2 hikes instead of one. As we hit mile 7 of our 3 mile hike, I began to wonder who might play me in the movie…
~ Speaking of hikes, the Baxter Fam is hiking Machu Picchu in Peru next month. We were told that some training is advised, so I've been doing lots of Flywheel and sometimes I take the stairs to my 9th floor apartment carrying two bottles of wine. I thought I was good to go until the aforementioned hike last Saturday, when I realized – not so much. Always reasonable, I tried to blame the higher altitude for my shortness of breath (1,380 ft) but then I checked and The Inca Trail we trek to Machu Picchu reaches almost 14,000 ft in some places…so. Crap.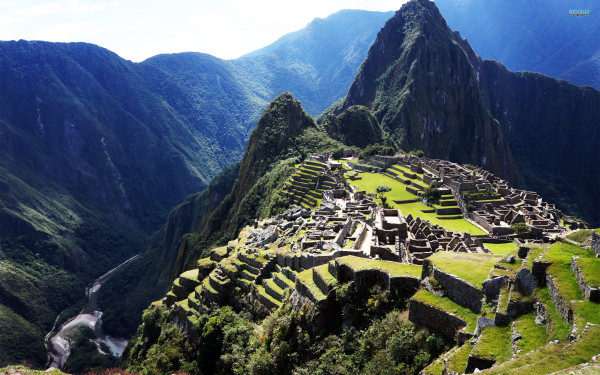 I think it'll be worth it tho – BOLO for 1,348,986 vista pics
*case in point: Picture Day was the worst.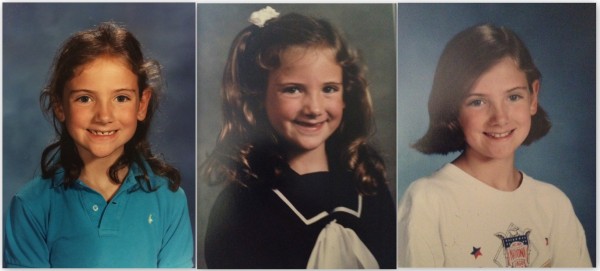 Second grade: I think my parents did this on purpose, like for their own entertainment. And it occurs to me that is genius and I'm 1000% doing that with my own kids
Third grade: I may have peaked in third grade
Fourth grade: no.
Turns out I already did a Picture Day post - two years ago, same title and everything. +2 points for consistency.
Friendly reminder: only 7 more days to celebrate National Grilled Cheese Month. TGIT!!