HAPPY THANKSGIVING!!
My initial plan was to do a sort of live-blogging situation of the Baxter Family Turkey Day – frequent updates with pics, shenanigans, what have you. I then realized that I do not know how to do that, so I'll just do the one post. Currently, I am making whiskey sours and heating the Parmesan Pups (glorified pigs in blanket from Trader Joe's), and I have on my fringe boots that are a treat for both the eyes AND the ears.
Today I am especially thankful for these things:
– Missy and my mom and dad and sisters and Stanton and my friends, new and old

– Baxter Bark Twice

– whiskey sours

– my new luggage by DvF – now I just need someplace to take it

– Revenge; not the practice, the TV show on ABC. Emily Thorn 4 eva

– Florence + the Machine

– still thankful for The Devil Wears Prada – I now own the DVD, but I still rent it from Comcast every month. Which is really dumb.

– Georgia football…most of the time, anyway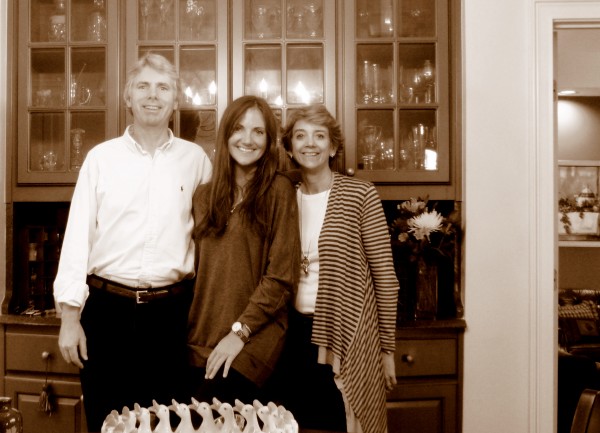 Missy took this one of us – she's surprisingly dexterous.