Lindsay Lohan Is Being Forced to Work at the Morgue
Idiot. She's such a hot mess she makes Tara Reid look like Jackie O. I'm not even following this story anymore, but I saw the headline on Twitter, and I had to click through. Oh, this just in: she's going back to jail. Nevermind, she can be bonded out. WHATEVER I don't care anymore.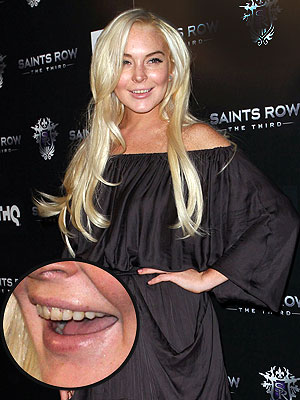 Go.to.the.dentist. Or maybe just brush every once in awhile. SOMETHING! (People)
Moving along to less manic/more hygienic subjects: Elise shared with me this gold mine of a resource, and I was almost tempted to keep it to myself for awhile but that goes against my oath as a blogger, so…here it is: GoBYO. This nifty website tells you, within a specified zip code and range, all of the restaurants that offer BYOB, as well as their corkage fees. I don't know how accurate it is, because – por ejemplo – I'm pretty sure Thai Silk doesn't charge anything, and they say they charge $10. I don't think I'll be the one marching into Antica Posta with my $9 bottle and checking what their fee is, as they would probably shove me out the side door before anyone in the restaurant saw such a ragamuffin clientele.
The good news is that it's not just Atlanta! Other regions included are: Boston, Chicago, Dallas, NYC, LA, Philly, San Fran, South FLA, and DC/Baltimore.
Like I said, I cannot attest to its accuracy, but they got their info on Houston's right, so that's something.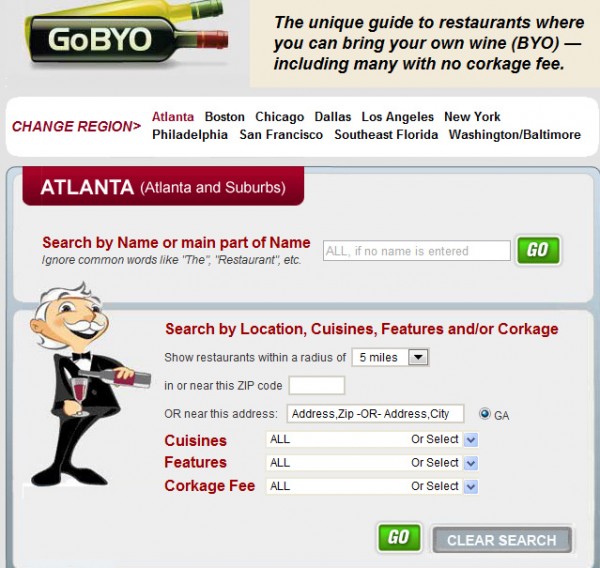 Revenge comes on tonight at 10 on ABC! Record it. You really might want to catch up on previous episodes before you dive in, not so much because you'll be lost, but because you really want to watch every minute of this program.
ALSO, correction: Homeland comes on at 10 on Sundays, not 9. It's after Dexter. I'm not sure I can even delve into the twisted world of Dexter.